Explore New Maserati Models
Explore New Maserati Models
Our dealership is proud to offer the full lineup of new Maserati models. Whether you're looking for a new Maserati Levante SUV or a new Maserati Ghibli sedan, we boast a wide range of trim models and color options. If you've been debating about whether now is the right time to buy one of our Maserati new car models, we're here to tell you that now is a great time to buy a car. Give us a call to schedule a test drive, and we'll hand you the keys to a new Maserati Quattroporte for sale.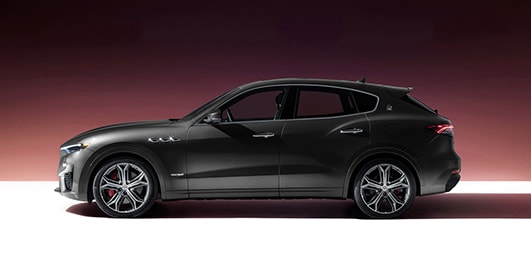 Maserati Levante
The new Maserati Levante is the sports car of SUVs. Starting from $78,290 MSRP,1 the Levante SUV gives you three levels of performance. The base model Maserati Levante S sets the bar high with its AWD traction and powerful V-6 engine that produces 424 horsepower and 428 pound-foot of torque.
If you have your eye on a bit more power from your new Maserati SUV, we recommend the Levante GTS. The Levante GTS SUV can reach 0-60 mph in as little as 4 seconds, thanks to its robust V-8 engine that produces 550 horsepower.
Depending on the trim you choose, the new Levante measures 197-198-inches long x 77-78-inches wide x 66-67-inches high.
When only the pinnacle of performance will satisfy your thirst for hair-raising excitement, the Levante Trofeo boasts AWD and 580 horsepower that sends you to 60 mph in 3.8 seconds.
---
Horsepower:
345 to 580 hp
Engine:
3.0 L V6, 3.8 L V8
Available trims:
S, GTS, Trofeo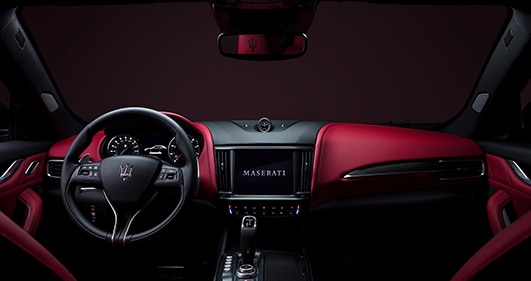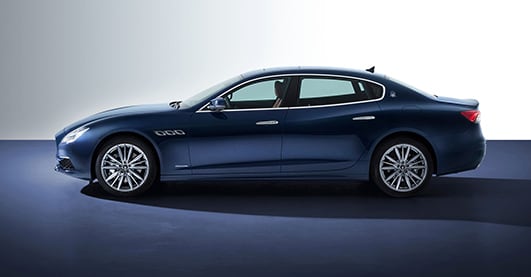 New Maserati Quattroporte
Maybe you like the convenience the Maserati Levante offers, but prefer the ride stance of a sedan. In that case, might we suggest the new Maserati Quattroporte for your garage? If you are searching for "new car models," Maserati models are worth exploring, especially if you need a car that billows a soul-satisfying rumble through the exhaust. Starting from $104,890 MSRP,1 the Quattroporte lineup offers the new Maserati models you have in mind. The current Quattroporte measures 207-inches long x 77-inches wide x 58-inches high.
The Quattroporte S, Quattroporte S Q4, and Quattroporte Trofeo comprise the Quattroporte collection. To help you find the icon that defines you, our sales associates can tour you through each of these new Maserati models to help you find the trim that gives you the performance and luxury you require.
---
Horsepower:
345 to 580 hp
Engine:
3.0 L V6, 3.8 L V8
Available trims:
S, S Q4, Trofeo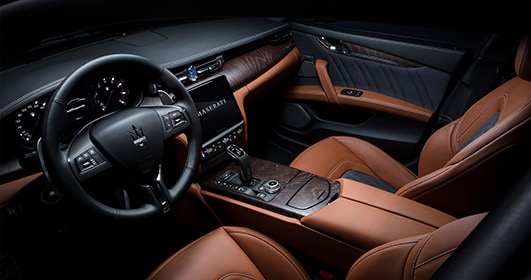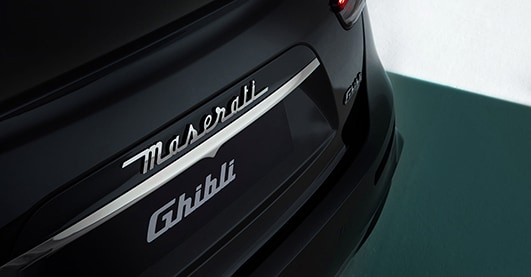 Maserati Ghibli
To defy the ordinary, the new Maserati Ghibli collection offers many possibilities. The helpful associates in our sales team are Maserati enthusiasts like you and are excited to tour you through the new Maserati Ghibli starting from $74,740 MSRP,1 Ghibli S, Ghibli S Q4, and Ghibli Trofeo while explaining all of the standard features and performance characteristics that each of these new Maserati models has to offer. When it comes to size, the Ghibli dimensions are 196-inches long x 77-inches wide x 58-inches high.
---
Horsepower:
345 to 580 hp
Engine:
3.0 L V6, 3.8 L V8
Available trims:
S, S Q4, Trofeo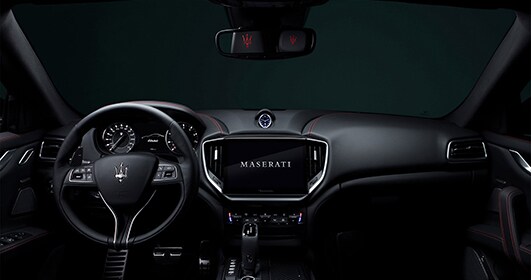 Maserati Lease Offers
After you choose one of our new Maserati models for sale, you'll want to choose a finance offer or lease deal that gives you the low monthly car payments you have in mind. Let our team know if you're looking for a $0 down lease offer or custom lease deals, and we'll present a selection of options.
Your New Car Awaits at Jim Ellis Maserati
If you're ready to take home one of the new Maserati models we have for sale or have questions about the Ghibli vs. Quattroporte, let us know, and we'll review everything you need to know. Our team is here to help you choose a Maserati SUV or sports saloon you love and a lease special you can afford. Call us today.
---
1Actual selling price may vary. Dealer preparation, options, delivery, destination, taxes, title, license and registration fees not included. Please see your authorized Maserati dealer to ensure the actual availability of these models and the accuracy of the information. All figures presented are estimates only. The payments calculated are based on terms and other variables you have selected and are not current programs available by MNA. This is not an offer of direct financing or of any particular lease or purchase transaction.