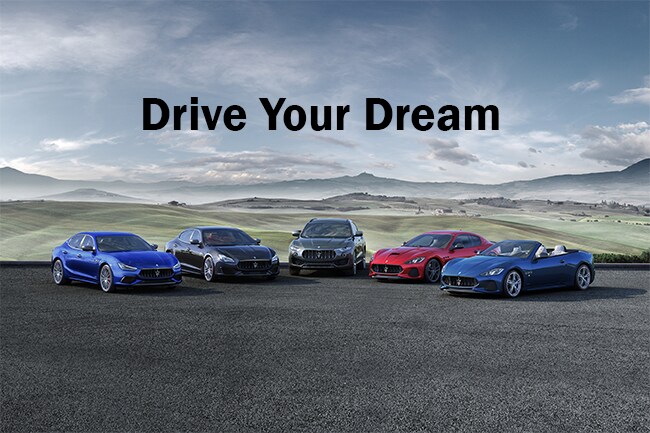 Wish you were driving a 2018 Maserati? Now you can.
Current lease expire in 3-6 months? Get into a 2018 Maserati without waiting.


Maserati will cover up to six payments on your current non-Maserati lease when you lease, purchase or finance a new 2018 Maserati- including the Levante, Ghibli, Quattroporte, GranTurismo or GranTurismo convertible.
Depending on your current vehicle, as well as the Maserati you choose, customers can qualify for up to $9,000 or six payments on their current lease contract. Customers receive a credit equivalent to the value of up to 3 or 6 payments of their current lease. Maximum payment and quantity of eligible payments determined by the new model selected during the program period. Includes 2018 Maserati Levante, Ghibli, Quattroporte, GranTurismo and GranTurismo convertible. Program expires 5/31/18.
The Credit cannot be redeemed for cash, split or combined. Only one Credit allowed per eligible Maserati contract. 
Program benefits are not transferable. See dealership for complete program details.